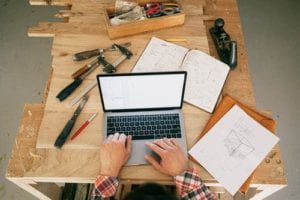 Brexit and the Covid-19 pandemic have created several challenges for the UK's manufacturing sector.
These include supply chain disruptions, decreased exports and higher production costs.
The UK economy continues to be challenging and the future is uncertain. Even manufacturers that are trading healthily should be looking for ways to shore themselves up against any future difficulties. Two key ways of doing this are to improve liquidity by growing revenues and increase productivity by optimising operations.
This is where Customer Relationship Management (CRM) systems come in. A good CRM can help manufacturers to better manage their entire business process. Here are just some of the activities that a suitable CRM can help improve:
Prospecting new business opportunities
Providing sales leads
Powering and automating email marketing
Organising distribution chains
Tracking orders
Supporting warehousing
Analysing and reporting on activities
Forecasting costs and revenue
In this article, we explain why KulaHub is the ideal CRM for manufacturers. We'll discuss how it helps them to increase sales, optimise operations and grow their businesses.
We'll then take a look at a client we've recently helped in the industry.
Managing the end to end process
Taking control of customer and sales data
Boosting your email marketing
Improving lead generation
Reporting success
Training and dedicated support
Case Study: Reveal Doors and Windows
1. Managing the end-to-end process
In the manufacturing sector, organisation is key. However, many companies struggle to stay on top of their supply chain and processes. This makes forecasting revenue difficult and can impact profitability.
There are a few reasons for this:
Long lead times
From the beginning of the manufacturing process to product completion, the sector is notorious for having long lead times.
Average lead times have increased due to shipping and logistics issues brought on by Brexit and the pandemic.
Not only has this made it harder to keep track of leads, but payments have become more sporadic. This has led to cash flow pressure for many manufacturers.
Salespeople work on siloed accounts
In many large manufacturing companies, sales teams need to be mindful of crossover and accessing each other's leads.
This is to prevent two salespeople from pursuing identical leads, or different contacts at the same company.
Therefore, it's important for manufacturing companies to organise and keep track of these interactions in a centralised database.
Little oversight of activities
Many manufacturers work in long supply chains that are rife with challenges.
Receiving the correct materials at the right time is vital to meeting delivery deadlines. This can even have an impact on a manufacturer's bottom line if they have a service-level agreement with their client and fail to deliver on time.
Processes such as delivery of materials, distribution or procurement are particularly difficult to keep track of when using the wrong tools—such as spreadsheets.
This is because these programmes are not designed to manage the quantity of data that manufacturers use every day.
Efficient process management
KulaHub's single view CRM connects all of a manufacturer's operations from the sales pipeline to project statuses and internal workflows.
KulaHub gives managers visibility over the entire process, helping them to manage each project's timeline and keep track of customer requirements.
This allows them to smoothly transition an order, from sales and operations to plan procurement, resource requirements, scheduling and logistics.
Having every stage of the order planned out provides manufacturers with clarity about when to expect payments.
Track orders and sales metrics
KulaHub provides managers with greater visibility over historic and upcoming orders and allows them to track order history.
This is useful because managers can see which products are selling the best and which industry they get most of their orders from.
This visibility provides transparency over the progress of sales targets and allows managers to see which team members are meeting their KPIs.
Single view client profiles
KulaHub also enables salespeople to collect and store data related to customer interactions in a single client profile.
Leads and the milestones of each account can also be stored under these profiles, making the sales process easy to track.
Single client profiles also make lead handovers much easier because all customer data and interactions are stored in a central place.
Workflow management
Each stage in the manufacturing process is critical to ensuring that customer orders are delivered on time.
As a result, they need to be in constant communication with suppliers, customers and distributors. Email is one of the primary tools used to do this.
Automating some of this communication saves time and ensures that important production and sales information does not slip through the cracks.
For example, KulaHub can be set up to automatically send emails to customers if their order is going to be delayed.
2. Take control of customer and sales data
Efficient contact and sales process management is vital to running a successful manufacturing company.
However, the vast majority of manufacturers struggle to keep customer records accurate and up to date.
Here are a few reasons why:
They rely on legacy tools to store data
Many manufacturing companies rely on Microsoft legacy systems like Excel to
store and manage customer data.
These tools aren't designed to keep track of contacts and manage the vast amount of data manufacturers use every day.
Additionally, these systems are prone to human error and duplication and have limited analysis capabilities.
The data is disorganised
Manufacturing companies collect data from a variety of different sources, including  production and inventory registers, call logs and order history reports.
However, this information often gets recorded and stored in multiple locations and in different formats.
This makes the information time consuming to organise, and using it to measure or analyse success becomes nearly impossible.
The data needs to be cleaned
For customer data to be useful it needs to be stored in a central database in a consistent format, with no errors or duplication. This way it can immediately be used for tasks like creating mailing lists and segmenting customer groups without any additional processing.
Furthermore, it enables  all telephony, email and reporting software to access and use the information, making these systems more efficient and effective.
Friendly data consultation
KulaHub provides consultancy on how to manage your manufacturing company's data.
We'll assess your existing data, suggest how you can improve it and explain how you can manage it better in the future.
We'll also help you to cleanse and tag your data, ensuring your new database is populated with good-quality information.
At KulaHub, we understand that many manufacturing companies do not have the time or in-house expertise to transfer data from legacy systems.
That's why we are committed to providing technical support over the phone from the get-go.
3. Boosting your email marketing
Sales in the manufacturing sector have historically been person-to-person. The pandemic has changed this and made the sector more reliant on email marketing.
Many manufacturers use third-party email marketing software like Mailchimp or systems that are built into their CRM.
However, these systems often require campaigns to be managed manually—for example, mailing lists need to be created in the CRM and then imported across.
This means that many manufacturing companies struggle to send targeted email campaigns based on customer buying habits, resulting in generic offers and content.
Sales managers also have limited visibility over unsubscribes and hard bounces, which makes it impossible to measure campaign success.
To make matters worse, many manufacturing companies do not have the skills in-house to design attractive campaigns and have to rely on dull email and newsletter templates.
A data-driven email marketing platform
KulaHub allows manufacturing companies to create highly targeted email campaigns in minutes.
Sales and marketing teams can design engaging email content by using KulaHub's attractive stock templates, or create their own with our user-friendly HTML editor.
Design highly targeted email campaigns
KulaHub stores all of your contacts in one convenient place and segments customers according to different characteristics.
Customer segmentation can be performed using a range of factors including industry, credit scoring and even the size of the account.
This will allow you to create targeted email campaigns with personalised messages that address your customers' unique needs and challenges.
For example, you might be introducing a new collection of conservatories that would be perfect for housing developments.
Using KulaHub, you can identify all of the construction and architect companies in your region that work on residential developments and create a tailored sales message advertising your product.
Measure customer responses
Using KulaHub means you no longer need to guess how successful your marketing campaigns have been.
Instead, you can track unsubscribes, open rates, responses and even see which email addresses are no longer in use.
This data allows your sales manager to see which aspects of your campaign are working and what may need adjusting.
You can use this data to improve the impact of your campaigns. You could focus on increasing sales  or expanding your offering into a new industry.
Nurture customer relationships
KulaHub makes it easy to stay in touch with your customers.
For example, you can send automated emails when a customer places an order advising them when to expect delivery and who to contact if they have questions.
You can also send them surveys to rate your service, thank them for using your business and advertise future offers.
4. Improving lead generation
Developing a healthy sales pipeline is one way manufacturers can protect themselves against the economic difficulties caused by Brexit and the pandemic.
This typically involves finding new customers that need your products and suit your ideal customer persona, as well as identifying new sales opportunities amongst existing buyers.
KulaHub users can access in-depth business data on every company in the UK. This provides them with data-driven lead generation capabilities, including:
Identify your ideal customer
With detailed customer data at their fingertips, salespeople can save time doing in-depth research about potential leads. Instead, they can immediately see a list of prospects that meet their ideal customer profiles.
These profiles can be segmented by the prospect's sector, the size of the company, their turnover and much more.
Target financially healthy companies
From identifying a customer through to the order being completed, the sales and manufacturing process tends to be long and incur many costs.
These long lead times increase the likelihood that some customers could go out of business before they have paid their invoices to you. If this happens your business may have to shoulder the loss as bad debt. According to Red Flag Alert's Q2 2020 Write-Off Report, companies that take on insolvent losses in this way are three times more likely to go out of business themselves in the next 12 months.
KulaHub allows you to vet prospects based on their financial health, ensuring you only approach  customers and suppliers with strong financial health that will be able to see each order to completion.
Create unique sales messages for prospects
After you've identified your perfect customer, you can create a marketing message that addresses their unique needs and challenges.
Imagine your manufacturing company has approached a new customer and you have been invited to make a presentation for their stakeholders.
You can then use data on the business to see which messages might be effective in the presentation.
For example, if the company has poor cash flow you can highlight your generous credit terms.
Alternatively, if the company's liquidity is good you might highlight a range of value-added services they could buy into.
Get alerts about when to contact the prospect
KulaHub also allows you to set triggers that alert your sales team when a customer is likely to buy.
This means you can contact the prospect when there is a need for your services.
For example, you can set up alerts to tell you when accounts of a certain value are looking for new products or services.
This will increase the success rate and efficiency of your sales team, and increase revenue.
5. Reporting success
Manufacturing companies rely on good reporting that is based on their sales team's activities and effectiveness to make their business work. It's important that they can:
Track sales
Tracking your company's sales gives you an indication of how well your team is performing and how successful your sales processes are.
With KulaHub, all of your sales data is stored in the same place. This means no more collating figures from different channels or departments.
This also removes the risk of information being duplicated or misreported due to human error.
Instead, KulaHub collects this data in real-time and allows you to see the latest figures as they come in.
This lets management see which team members are performing and understand where they may need to offer support to increase sales.
Managers can use detailed sales and customer data to analyse customers' buying habits. For example, historical data will give you insight into peak order times for each account.
Therefore, this sales data allows you to create targeted campaigns to send to your customers and make informed decisions about upselling and cross-selling.
Make forecasts
KulaHub's specialised dashboards offer customers detailed data visualisation capabilities.
This will allow you to get detailed financial reports and predictions, helping you to understand the impact of long lead times and avoid cash flow issues.
Dashboards also allow you to achieve an in-depth analysis of data by cutting it in any way you want, as well as produce engaging and informative reports for key stakeholders.
Plan operations
With absolute clarity over inventory management and input costs, you can understand upcoming projects and see what raw materials will be required, avoiding any costly mistakes or delays.
Together with KulaHub's detailed reports and real-time sales figures, you can identify upcoming bottlenecks in your pipeline.
This will allow management to pinpoint the cause and take proactive action to prevent it from happening.
6. Training and dedicated support
At KulaHub, we understand that many manufacturing companies have limited technical capabilities in house.
Switching to a new CRM can therefore seem like a daunting task as it involves migrating from legacy systems, training staff to use the new software and connecting third-party integrations.
However, our friendly consultants are passionate about customer service and will ensure you get the best out of KulaHub.
Here are some of the ways we do this:
Full training
KulaHub provides full, comprehensive training to both new and existing customers.
This ranges from new user onboarding sessions to answering any queries customers may have while using KulaHub.
We have also delivered five-day training courses when our customers have needed it.
Dedicated support
What sets us apart from other CRM providers is our willingness to be available whenever our clients need technical or operational support.
KulaHub's support team is always available on the phone to answer your queries. This means you can say goodbye to tickets or trawling troubleshooting pages when problems arise.
Specialist developer expertise
If your manufacturing company has specialist requirements and an off-the-shelf solution does not exist, our tech-guru developers can work on a bespoke solution.
This could include connecting software that has not been designed to integrate with CRMs, or creating bespoke interfaces or custom fields.
KulaHub is known for its flexible architecture. This means you can create a range of custom integrations that allow you to tailor and scale your CRM as your business grows.
Wide compatibility
KulaHub is also designed to be compatible with many common integrations, enabling you to scale its functionality according to your needs and budget.
Our system also integrates with third-party software like Xero, Office365, Google Analytics and DocuSign.
Case Study: Reveal Doors and Windows
Let's take a look at how KulaHub helped manufacturing company Reveal Doors and Windows join up their data, sales and project tracking.
Reveal produces timber and aluminium bi-fold doors, windows, winter gardens, glasshouses and complimentary glazing products.
The company also oversees the design, manufacturing, installation and aftercare of their products for commercial and non-commercial projects.
Reveal struggled with poor data management and wanted to track information, including the source of enquiries, project status and budgets.
As the company grew, its management realised that spreadsheets were no longer suitable for managing their customer and project data.
Additionally, Reveal used a third-party email marketing platform that could not update their spreadsheets or sync with their event planning software.
KulaHub worked with Reveal to streamline their data into a single place that connects to a range of functions, including email marketing, lead generation and project tracking.
Customer segmentation has also allowed Reveal to create highly targeted email campaigns to boost its sales.
Better yet, since all sales and projects are managed through KulaHub, Reveal can also better understand their team's performance.
If you'd like to learn more about how KulaHub can organise your customer data and generate sales leads, contact Andrew Booth on [email protected] or call 0800 049 6044.